How To Find My Size
In this simple guide, we'll go over the most important factors
when deciding on the right ride for you or your child.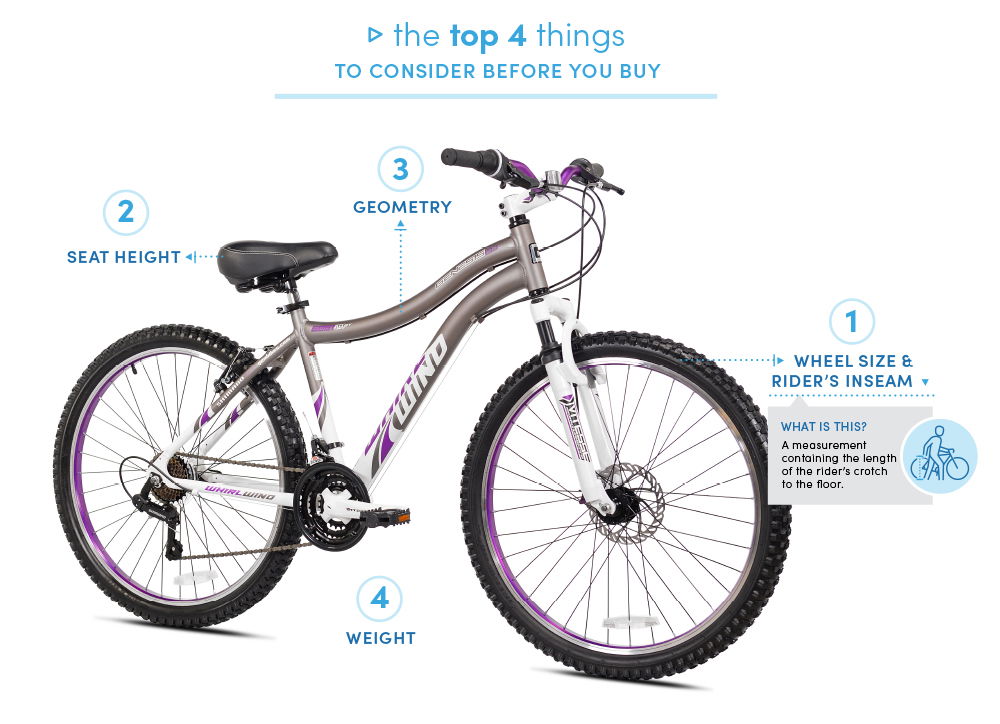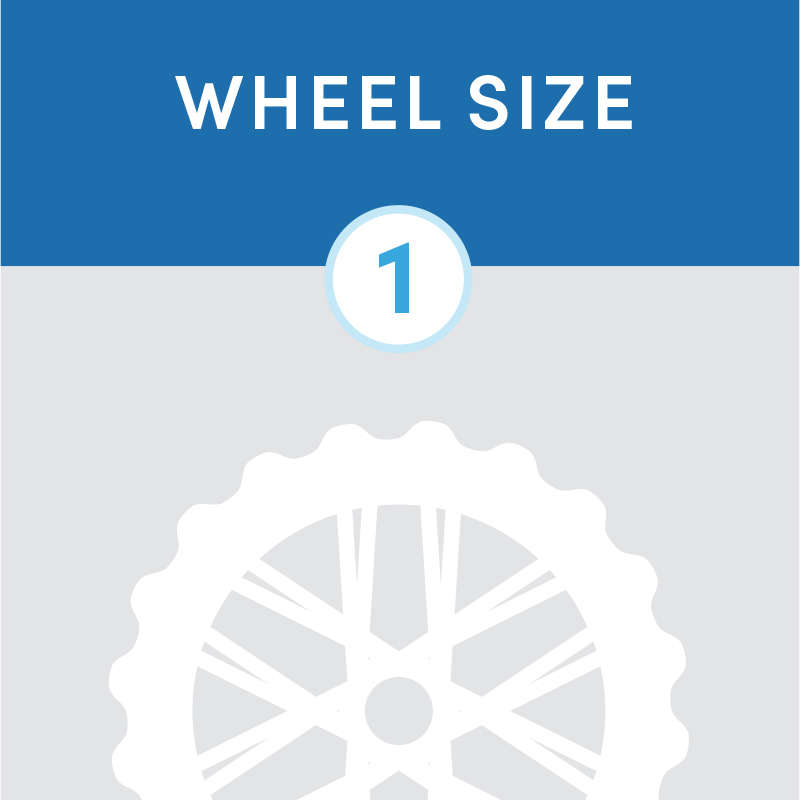 This will be your first base measurement
for selecting the right bike.
We consider the rider's age and their height to find a general wheel size category. Then, their inseam is measured - the length of the crotch to the floor. With these two factors combined, you'll arrive at an accurate wheel size selection.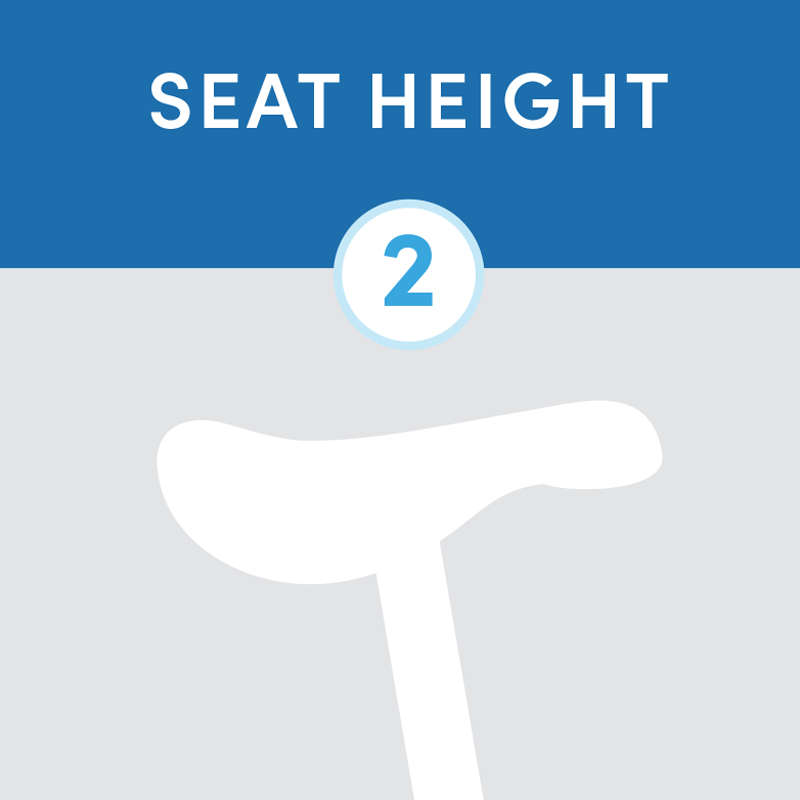 Inseam is everything.
The inseam becomes an important factor, since this will tell you where the seat height will fall. For rider's who are beginners, they should match the minimum seat height with their inseam. For more experienced riders, the minimum seat height should be 2" to 3" more than their inseam.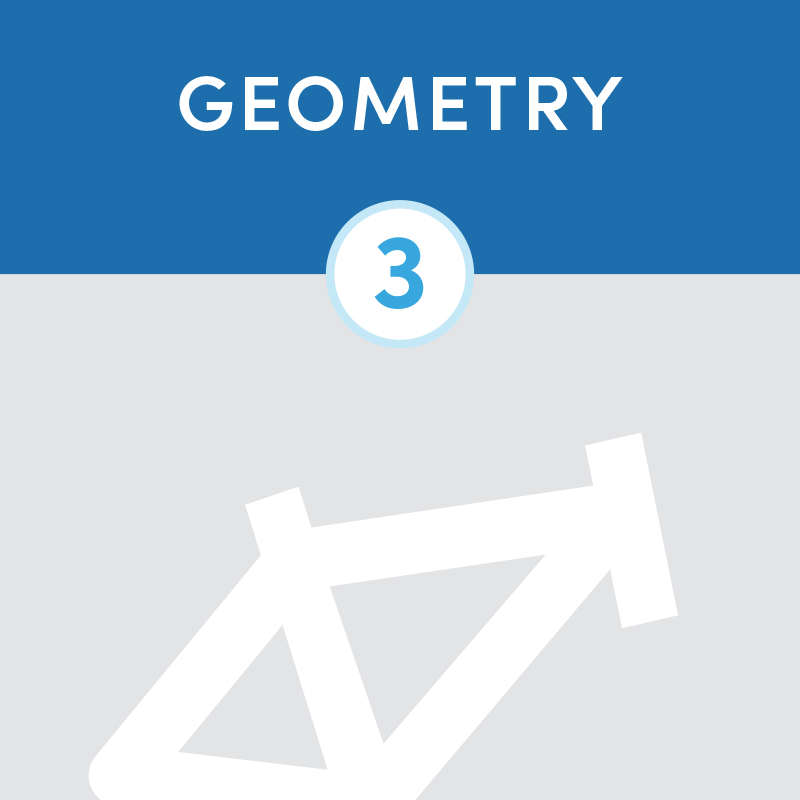 Let's talk about your frame shape, handlebar height,
& q-factor.
The shape of your frame directly affects your bikes standover height. Comfortably, a rider should clear one to two inches from the crotch to the top tube. The height or shape of the handlebar may restrict the rider's cockpit area, making maneuverability difficult. (i.e. knees hitting the handlebar or restricted turning). If the budget allows, a good q-factor means a more efficient pedal stroke since your feet are closer together when you ride.
Mobility & momentum should go hand-in-hand.
As your bicycle is a form of mobile transportation, each leg pump pushes both you and your bike's weight forward. Therefore, ratio wise, most adult bikes should only weigh 20% of your weight. For kid's bikes, they should ideally be 40% of their weight.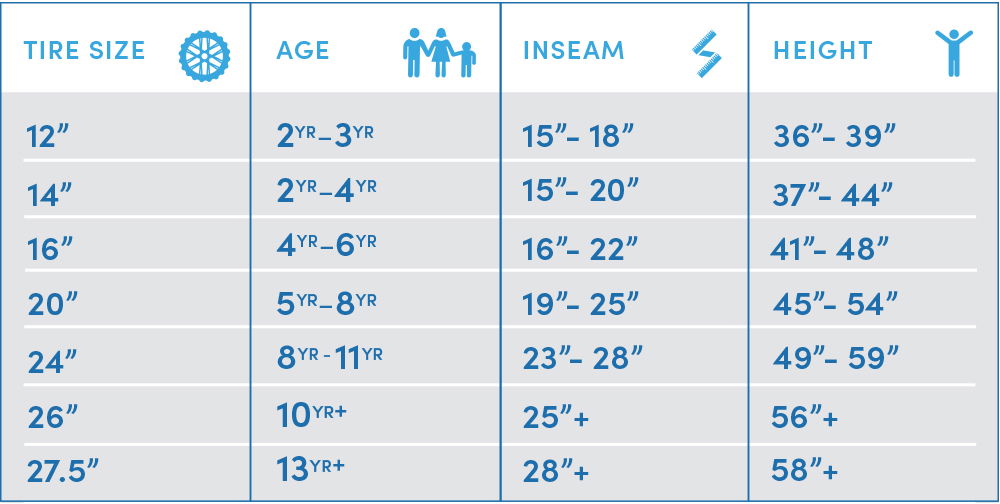 A rider should be able to comfortably stand over their top tube with about two inches of clearance.

This is especially important for smaller children and those learning (around 20"+), this gap will prevent injury if your child falls forward from their seated position.
How to estimate a wheelbase:
analyze the space between the seat and handlebars.

Long Wheelbase =
better control, stable pedaling position, and more space
to lean for gaining leverage on handlebars.

Short Wheelbase =
shorter cockpit area, knees hitting handlebar,
and restricted turning.